Did you notice that there are so many good bakeshop and pastry shop, even cafes selling delicious cakes and breads with their coffee and tea? The baking and pastry industry is very much alive in our country, and we are very lucky for this to be happening. More and more students are into baking and many young students as well wish to be world class bakers in the future. And fortunately, many are also willing to help these students.
To help support Philippine's flourishing baking industry, URC Flour and Pasta Division partnered with Department of Education (DepEd) to produce a multimedia toolkit that will help teachers in senior high school in guiding aspiring bakers and pastry chefs achieve their dreams.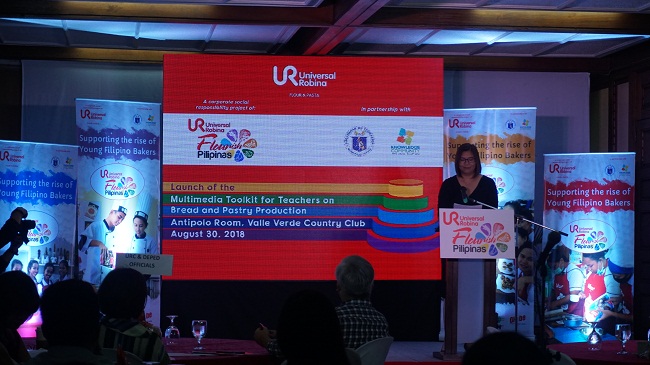 Media launch of the multimedia toolkit for teachers on Bread and Pastry Production, Valle Verde Country Club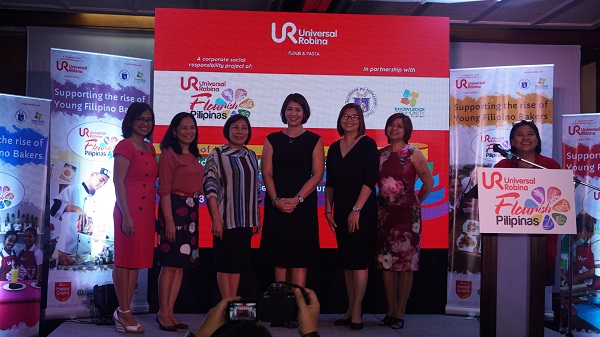 With some of Deped, Universal Robina Flour division and head of schools for the turn over of multimemedia toolkits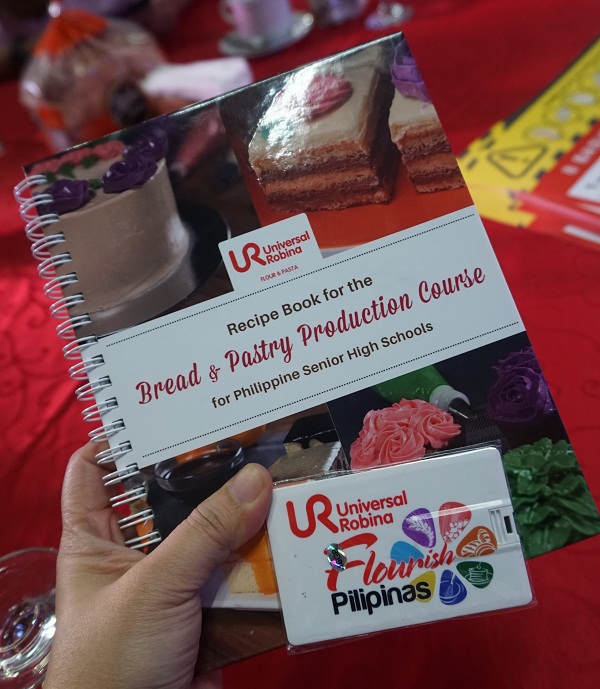 One of the tools in the multimedia toolkit – Recipe Book for the Bread & Pastry Production Course for Philippine Senior High Schools
Senior high students enrolled to K-12's Bread and Pastry Production course, under the Technological Vocational Livelihood Track, are set to learn industry standards and practices through multimedia materials about the basics of baking.
The toolkit features instructional videos, presentation materials, lesson guides, and tools about baking bread, pastries and cakes and other flour-based treats. These were collated by experts and culinary professors to ensure relevance and alignment to DepEd's curriculum.
I've seen a couple of minutes of the video included in the media toolkit and I can say that it was very professionally done, the audio and video is of high quality, and the instructions are easy to follow. The recipe book on the other hand is full of pages filled with information, baking guides and recipes. I wish I had one of those recipe books but of course, they are exclusive for the students alone.
More than the toolkit, URC will also be giving the schools supply of flour that the students can use for their activities. Isn't it great?
URC Flour brands include Blend 100 Flour, Continental All-Purpose Flour, Daisy Cake Flour, FibrA+ Whole Wheat Flour, Globe First-Class Flour, My Rose Soft Flour and Sampaguita Soft Flour.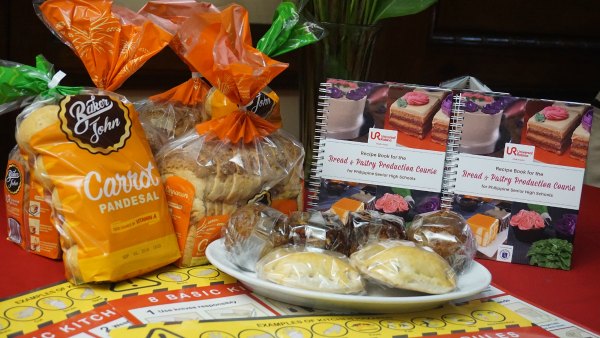 Baker John sliced breads and carrot pandesal – delicious bread made with URC Flour. In photo also were the recipe book and other bread and pastries served during the launch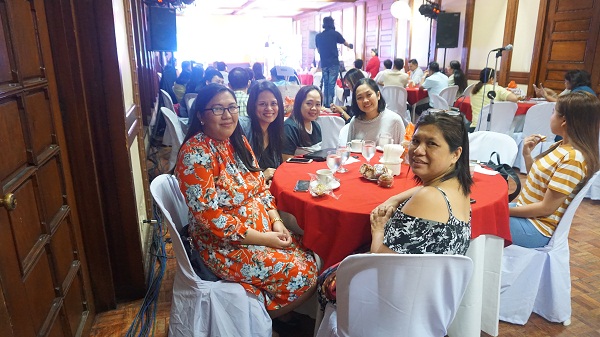 With other mommy bloggers during the launch – Mommy Lariza, Mommy Glaiza of Moomy Musings, Mommy Louisa of Art of Being AMom and Mommy Joy of Joybites.com
We should all commend DepEd and URC for this project. Baking for me is a special profession, if one decides to be one, but it's a tough one because you need all the resources, not only time and money, in pursuing this career. I myself is planning to get into a baking school soon and I can relate to the students who really need all the support they can get.